Contact


Center for Technology Transfer LLC
Ivana Lučića 5
10002 Zagreb
Hrvatska

Centar za transfer tehnologije d.o.o. - Branch office Slavonski Brod
Trg Ivane Brlić Mažuranić 2
35000 Slavonski Brod
Hrvatska

Director:
Mr. sc. Nina Antičić, dipl. oec.
Contact:
Ana Podnar (ana.podnar@fsb.hr)
Magdalena Sekulić (magdalena.sekulic@fsb.hr)
ctt@fsb.hr
Phone: + 385 (0)1 6168 567

Center for Technology Transfer is located on the 3rd floor, "East" building of the Faculty of Mechanical Engineering and Naval Architecture, Zagreb.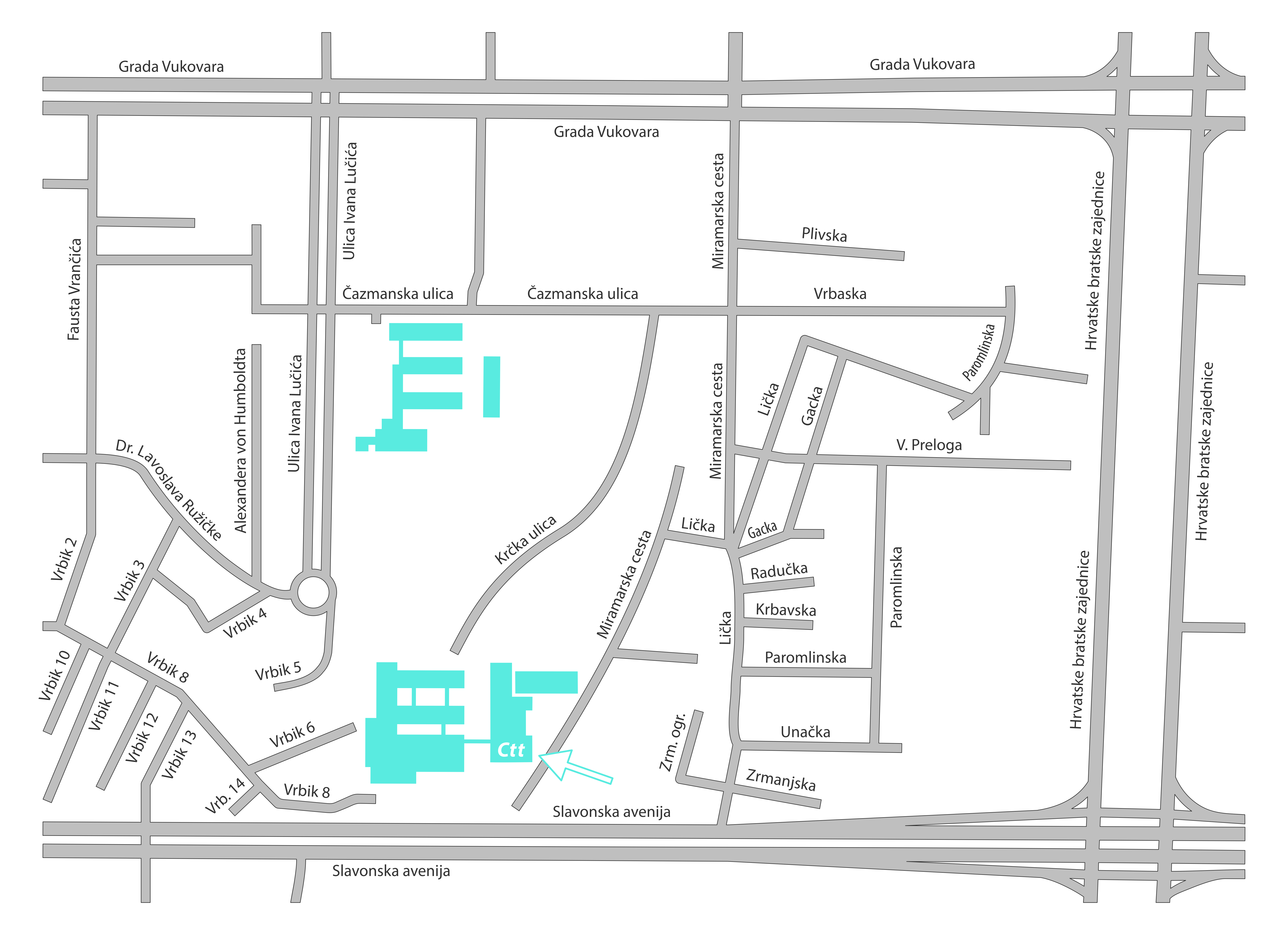 MB: 1219073
OIB: 81725143201
IBAN: HR7623600001101430801 (Žiro račun kod Zagrebačke banke)
PIC: 952845551