The work of the Department is carried out in the area of the design of production and business processes of companies, integration of the flow of material, products, information and human resources, and management of all production and business factors, continuously striving to improve the processes and systems through their optimisation. This is achieved by using knowledge in production design, production management, maintenance management and defining social relationships, mostly using operation research methods and tools, statistical methods, simulations and modern concepts such as: Industry 4.0; Lean Management, Six sigma,
Product Lifecycle Management, Green Supply Chain Management, corporate social responsibility…

At graduate and postgraduate studies the Department educates future engineers, specialists and doctoral students. Moreover, the Department organises seminars and counselling such as: International Conference Management of Technology – Step to Sustainable Production (MOTSP) and International Conference on Industrial Logistics (ICIL) in cooperation
with CTT and LEAN management initiative, Croatian Association for PLM, and ICIIL (International Centre for Innovation and Industrial Logistics).

Strategic goals of the Department are to monitor and develop new design models, manage and plan the production and service processes and implement them in business systems with the aim of improving their business and enhancing their competitiveness.

For the purpose of more rationale business, the members of the Department transfer their knowledge to the Croatian economy as well as to the public sector by introducing lean management. By doing so, lean principles are introduced into numerous Croatian companies as well as public institutions such as KBC Rebro. The knowledge is also used to improve life
and work at the Faculty – the project of digitalisation of the Faculty infrastructure and upgrading the maintenance system at the Faculty of Mechanical Engineering and Naval Architecture.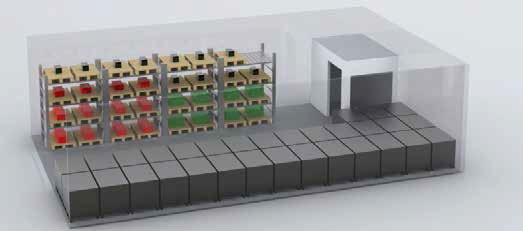 The members of the Department actively participate in EU projects and collaborate with foreign scientific institutions where more intensive exchange through the Erasmus program began.

Along with the traditional motto of industrial engineering – we solve problems – our ultimate goal is to create and transfer knowledge which will help to advance the present and shape the future.

Website of the Department: zind.fsb.hr


Chairs

Chair of Production Management
Chair of Production Design
Chair of Sociology

Laboratories

Production Management Laboratory
Manufacturing Process Design Laboratory
Logistics Laboratory
Maintenance Laboratory

The Department's distinctive features:

Postgraduate professional study – Industrial Engineering and Management
Postgraduate doctoral study – Industrial Engineering and Management
International conference MOTSP – Management of Technology Step to Sustainable Production
International conference ICIL – International Conference on Industrial Logistics
International conference GALP – Green and Lean production
LEAN management initiative
Croatian association for PLM
Siemens PLM program support
introducing lean management into companies and public sector
digitalisation of the Faculty infrastructure
upgrading maintenance at the Faculty of Mechanical Engineering and Naval Architecture
teacher exchange within ERASMUS program